Tea Room
The Tea Room is open and welcoming visitors for the 2022 season and beyond.
Whether for a barista coffee, a light lunch, a delicious scone or a home-baked slice of cake following your picnic on the lawn in front, our Tea Room is always a delightful experience.
Charmingly situated, it offers unparalleled views of the Castle Kennedy ruins throughout the season. Choose from our seasonal selection of soups, toasted sandwiches, cakes and drinks. Using locally sourced fresh ingredients in traditional recipes from Lochinch Castle, delicious food baked daily is available for all the family. Tea Room Menu 2022
There are changing facilities and high-chairs and is open during regular opening hours of the Gardens.
Images of some of the food on offer in our Team Room
Gift Shop
Our Gift Shop sells original gifts, accessories, crafts, books and souvenirs, including a detailed souvenir guidebook and postcards of the Gardens, locally sourced where possible.
Binoculars and bird books are available to hire throughout the season.
Plant Centre
Situated next to the Gift Shop is our Plant Centre with a wide selection of plants, including our famous rhododendrons, which we hope you will enjoy growing at home. Many of the plants on offer have been grown by us from seed collected in the Gardens, and possibly from stock brought to this country over 100 years ago.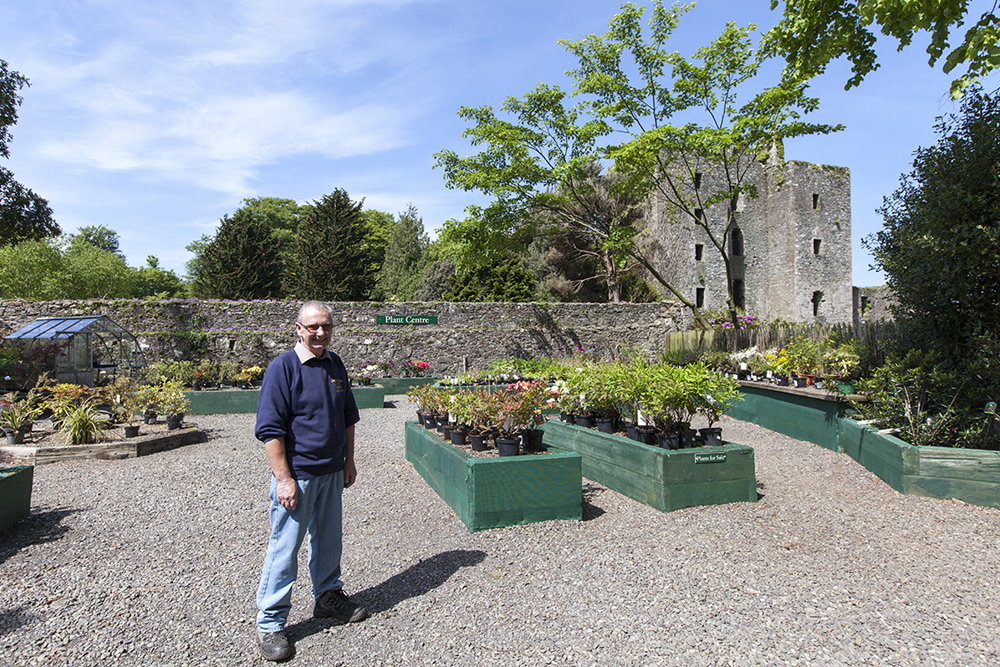 ---
< Back to Gallery