During one of my last Guided Garden Walks in mid June it was a beautiful warm, summer afternoon with light winds. Just perfect conditions to look at some of the plants in the Walled Garden which is starting to come to its height of full flowering splendour with many different colours. Many of the plants have grown over size this year, especially some of the annuals such as Lavatera mont blanc! This may be because of the soil temperature as our winter was SO mild making the ground really quite warm. We have also put our own compost on the garden this year which helps and the Walled Garden is now BURSTING with colour with the beautiful, happy faces of  Dahlias greeting our visitors at this time of year.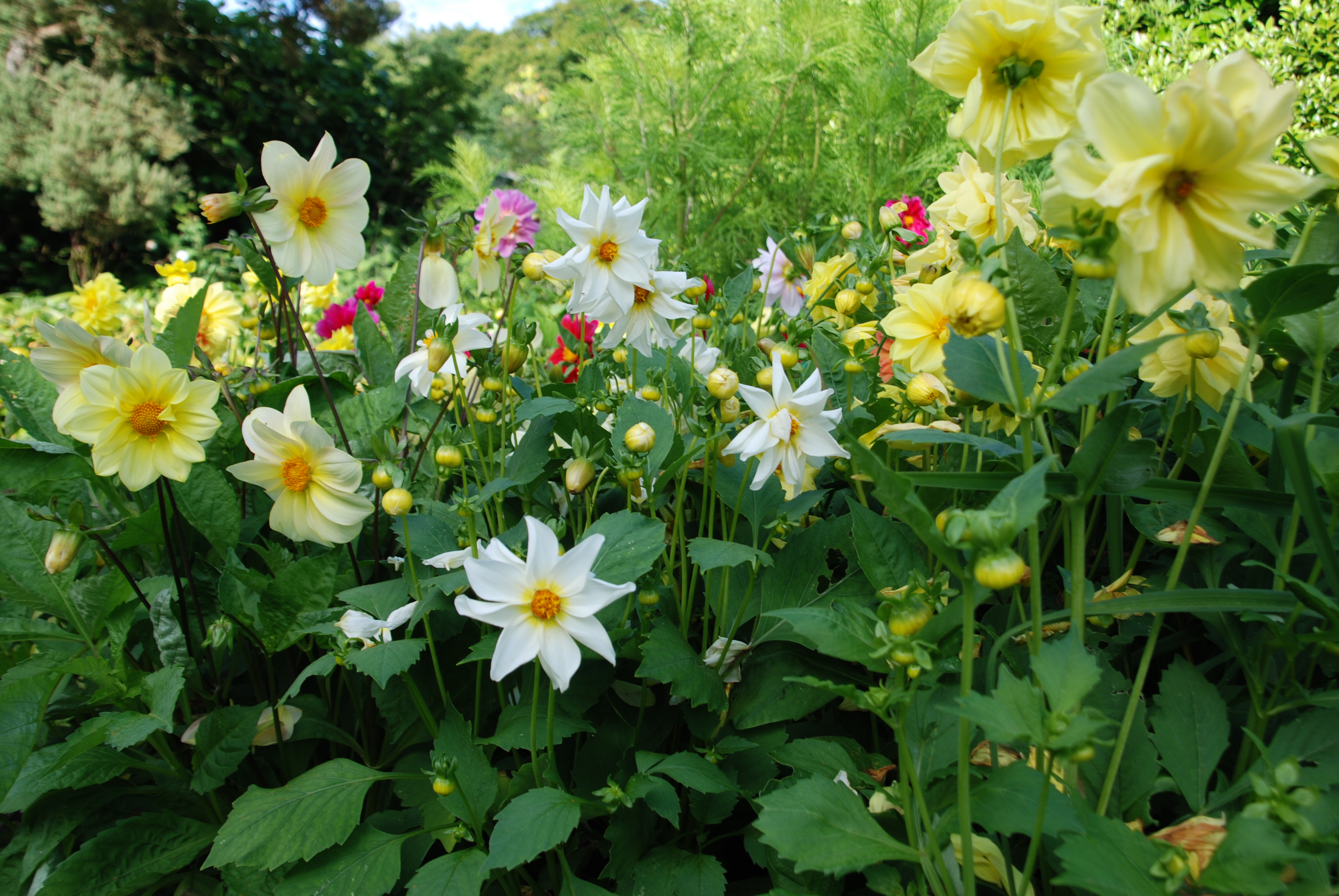 Photo Caption: The Walled Garden is bursting with colour at this time of year.
The group I was hosting on this guided walk were interested in how to take cuttings off tender perennials as I delivered a plant propagation talk. They also wanted to know how to identify which plant family Salvias are in which is the Labiatae. I asked the group if they knew which other plants are in this family. Can you guess? Nettles! They all have square stems!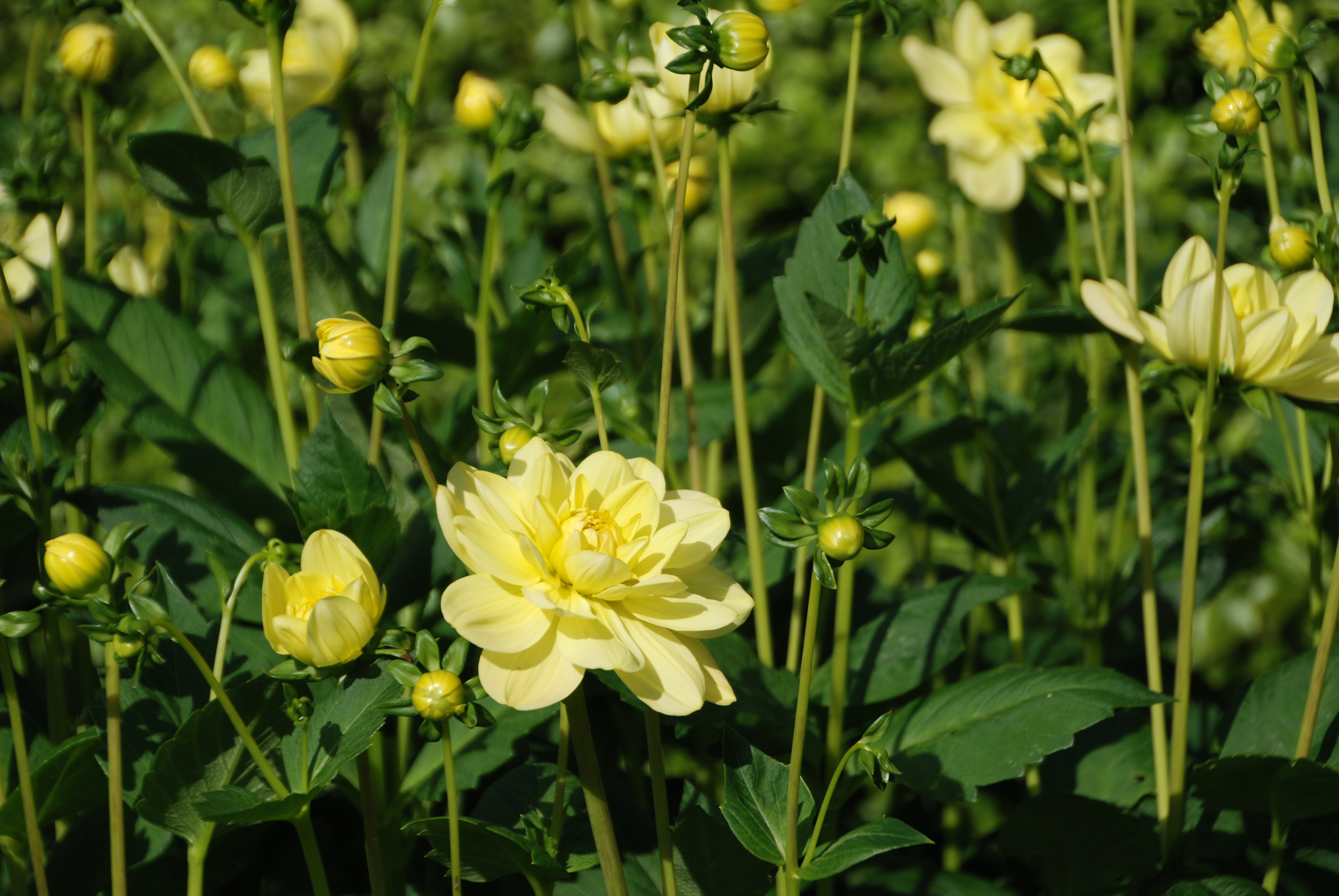 Photo Caption: Brightening up everyone's day Dahlias are a delight in the Walled Garden.
At the end of the walk one of the gentleman from the Isle of Bute said he had been at the Gardens many years ago and had purchased an Embothrium and was informed of how to grow it by a friendly Gardener. We realised that Gardener was me! Thankfully the plant is still growing for him.  At end of my Walled Garded Guided Walk we enjoyed a delicious slice of homemade cake and a hot drink in the Garden Tearoom. I told our visitors about our future Gardeners – pupils from the local primary school at Castle Kennedy – who were involved in a 'Kids Takeover Day!' where they helped out doing all sorts of jobs. The pupils helped us work in the gardens – seed sowing, pricking out and planting in the Walled Garden, as well as stocking up and serving visitors in the Tearoom and shop. Join me for my next tour around the Gardens when we'll be looking in closer detail at the Beautiful Borders around the stunning Castle Kennedy Gardens!
Tip for this month: It's now time to dead head your roses and all flowering plants! With some plants you will then get a second flowering as well as making your plants looking good so make the most of the opportunity to do this now.
Save
Save
Save
Save
Save
Save
---
< Back to News & Social