It was a beautiful mild Autumn afternoon on Wednesday last week during my Autumn Glory Guided Walk, the last for this year! One of my nine visitors on the tour had travelled across from the Island of Bute having also joined us last month for the Late Summer in the Gardens Guided tour.
It has been very dry in the last few weeks which was evident to the group when I showed them signs of draught on Hydrangea vilosa with its drooping leaves – very unusual for this time of the year! We also found an Embothrium Chilean fire bush displaying a flower and as this usually flowers in May, the impact of such mixed weather is quite obvious in Castle Kennedy Gardens.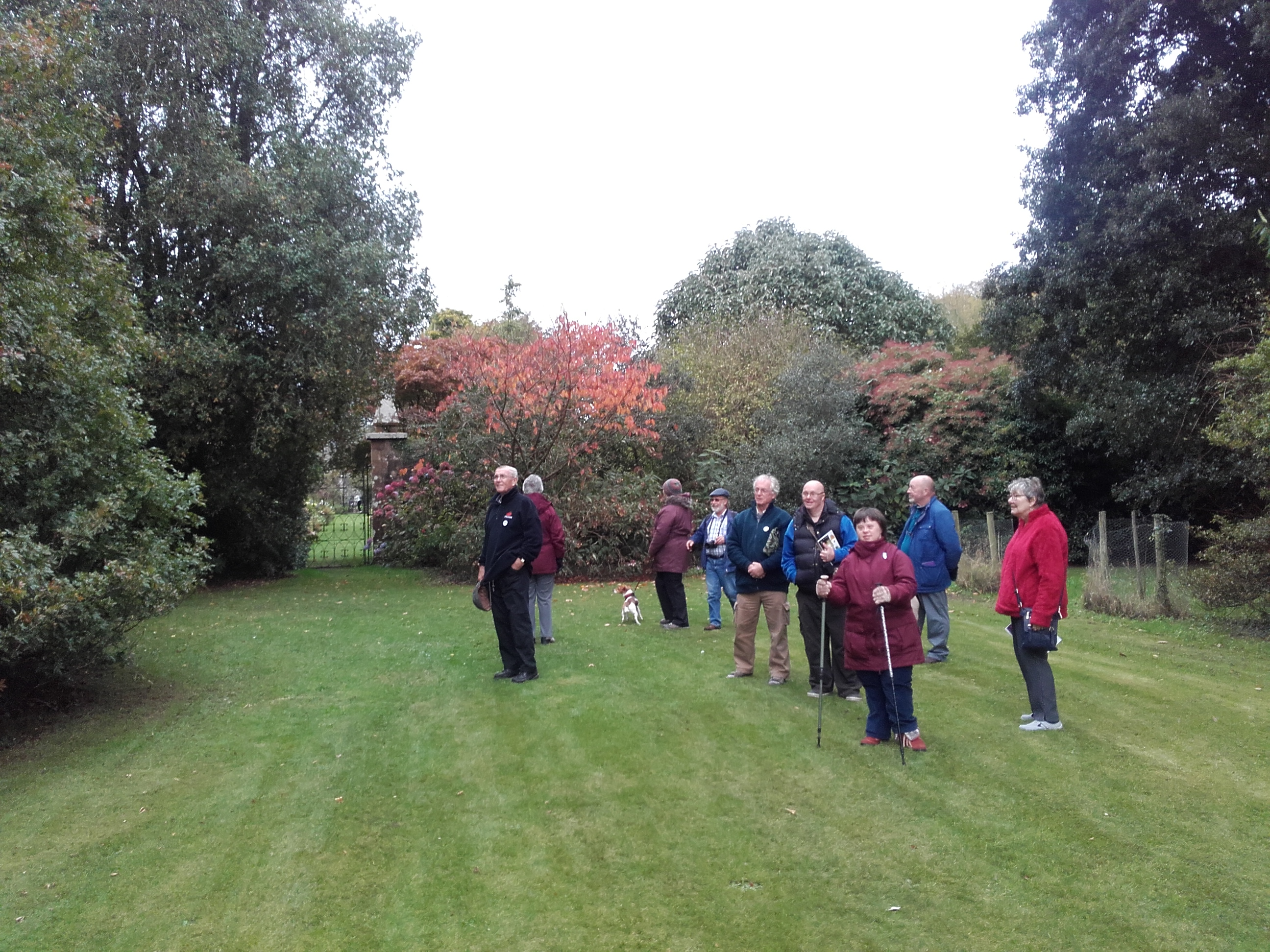 Photo caption: I hosted nine visitors on my last tour for this year – The Autumn Glory Guided Walk – taking in the magnificent seasonal colours still evident in the Walled Garden and other parts.
We looked at the late blooming colour in the Walled Garden with Salvias producing a good show and the trees starting to take on their Autumnal golden colours.
Our gardening team has started the propagation of tender perennials to produce summer colour in the garden for 2017 and we continue with weeding and dead heading. Our flowering season extends as long as possible until the onset of a first frost, then the Dahlia tubers will be lifted, dried, boxed and stored ready for potting at the end of March, to be planted out again in May.
Photo caption: A mysterious hovering insect was spotted by my guided group during a visit to the Walled Garden.
Our group spotted an unusual insect during our visit to the Walled Garden. Hovering over flowers it had a very long point which seemed to be used to collect nectar – possibly a hover fly – what do you think?
---
< Back to News & Social