Summer in the Gardens is our next Guided Walk which makes a great day out in Scotland! You will be shown fine examples of our early flowering plants as well as some of our later flowering Rhododendrons and Azaleas. The very highly scented Azalea Lutea is reaching its best with a fragrance to overwhelm you, but the most striking plant you will see is Embothrium Coccineum, the Chilean Fire Bush, a most striking tree when in bloom. It's covered in orange scarlet flowers and here in the gardens they are showing their true splendour.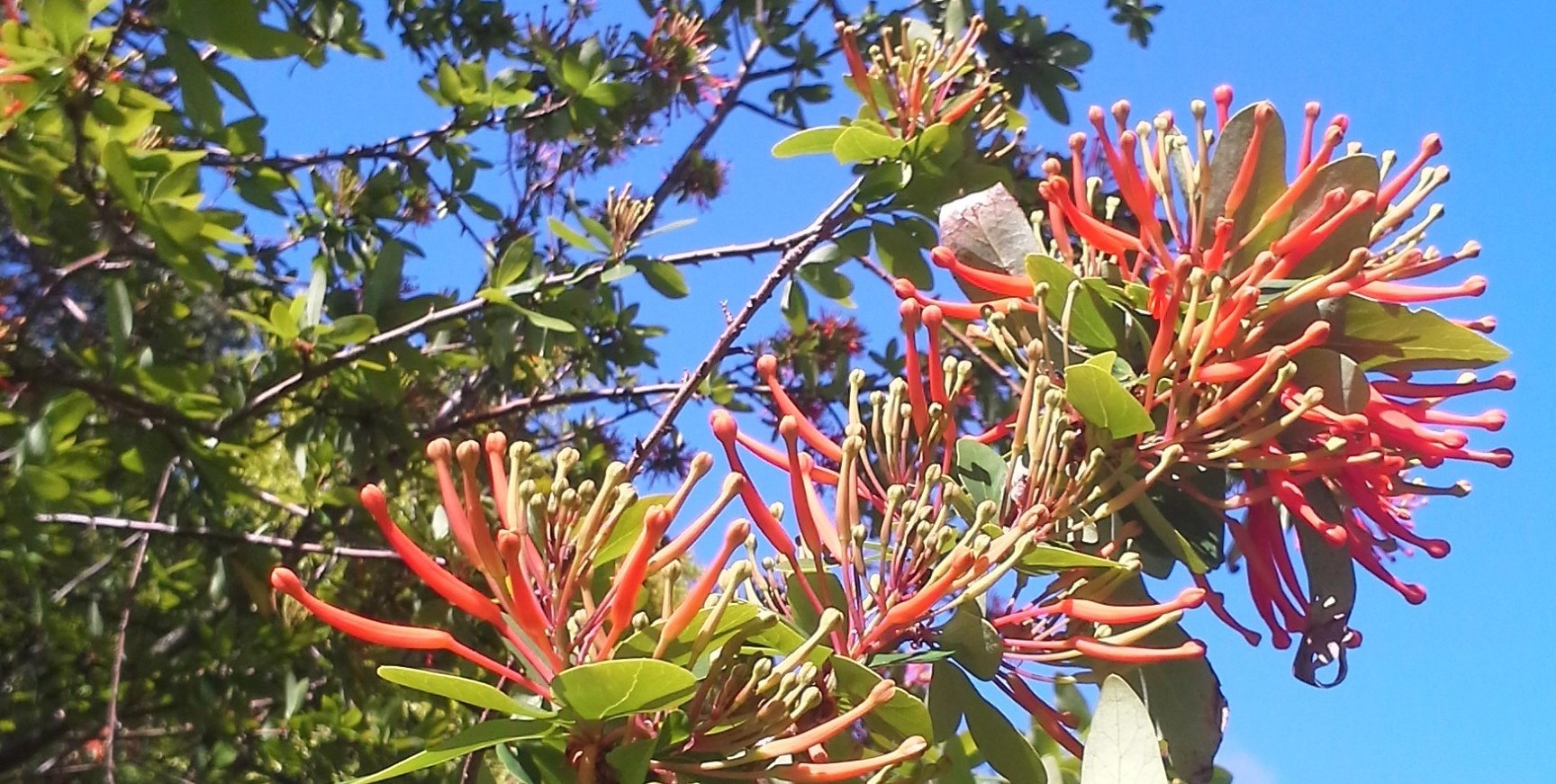 These trees are native to Chile and Argentina. They were discovered by William Lobb, a plant hunter who also brought back to Europe the Monkey Puzzle Tree. It as been discovered that this tree has special attributes as its roots form a mass which give off acidic substances. These are able to make inaccessible forms of plant nutrients available through their leaf litter to other plants!
Why not join me on my next walk – Summer in the Gardens – this Wednesday 2 June and I will share more fascinating details about the plants we love so much here!
---
< Back to News & Social