The magnificent Rhododendron arboreum roseum is just one of the magnificent sights to behold in the Gardens just now with Castle Kennedy Gardens best known for its rare, exotic and award winning Rhododendrons.
On my Guided Garden Walk last Wednesday we enjoyed a beautiful spring day with warm, light winds. It was a perfect afternoon to walk around and admire the glory of the Gardens. A small group of five people joined me on my Spring Blooms Guided Walk to look at some of our fine examples in flower here at the moment. The bright red flowers of Rhododendron arboreum roseum and the hybrid Rhododendron Cynthia with its pretty pink bloomage are coming out now so I can already tell it's going to be a great year for colour in the Gardens as we've had very little frost this winter.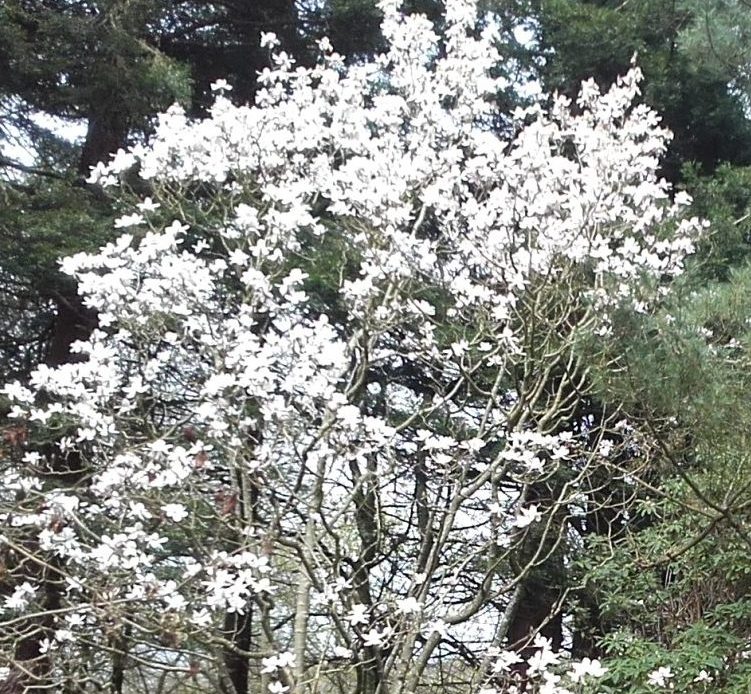 The wonderful Magnolia campbellii is flowering in Castle Kennedy Gardens right now and can take up to thirty years to bud!
Two of the visitors on the tour with me were on holiday from Cairns in Australia. They told me it had been very hot back home and so they were enjoying the coolness of our Scottish climate. They all enjoyed looking at our wonderful flowering gems of great scale and size and were very impressed by the delicate scent of the Magnolia campbellii and the majesty of Rhododendron Luscombe – a lovely hybrid. It was a pleasure to know the three other visitors had been on my garden guided walks last year, as there is always something new to see at Castle Kennedy Gardens. Our afternoon rounded off with delicious home made cake and a hot drink in the Garden's Tearoom.
Spring Gardening Tip:
Plant your Dahlias and Gladiolis in soil when the frost is clear. This Spring it's still quite chilly so I'd recommend planting them in mid May, in a depth of about 3 inches or the depth of a trowel, allowing for the long stems of gladioli.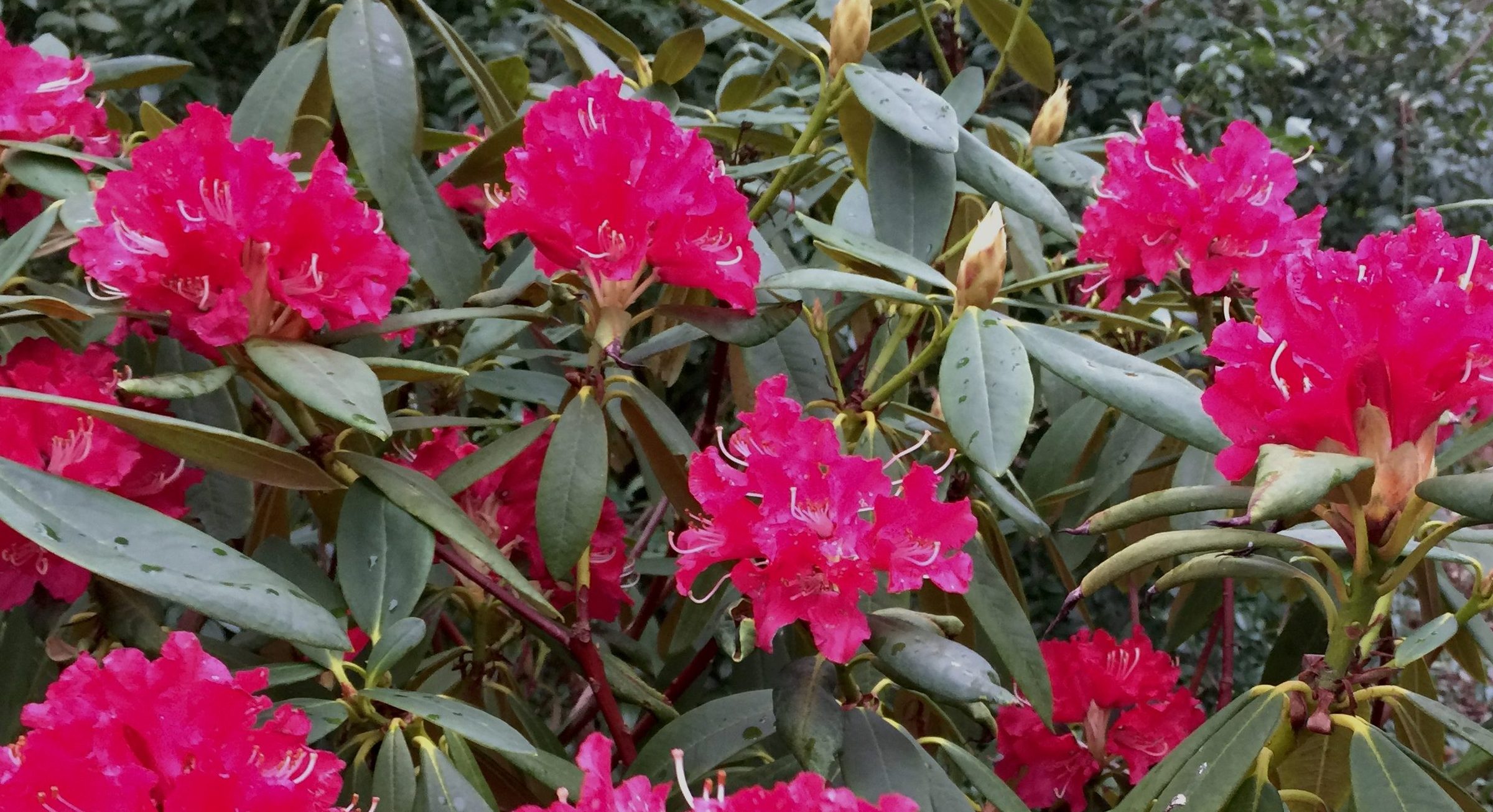 Rhododendron Luscombe is a beautiful hybrid in full bloom now at Castle Kennedy Gardens and an incredible sight to behold with a beautiful, strong scent during Spring.

We've a huge variety of Rhododendrons, Azaleas and Clemetis available to buy in our Plant Centre just now and right now our Gardening team are preparing to plant and bed our plantable areas. The pricking out of seedlings is almost complete and we'll grow them in the greenhouse to start planting in the next couple of weeks – weather permitting!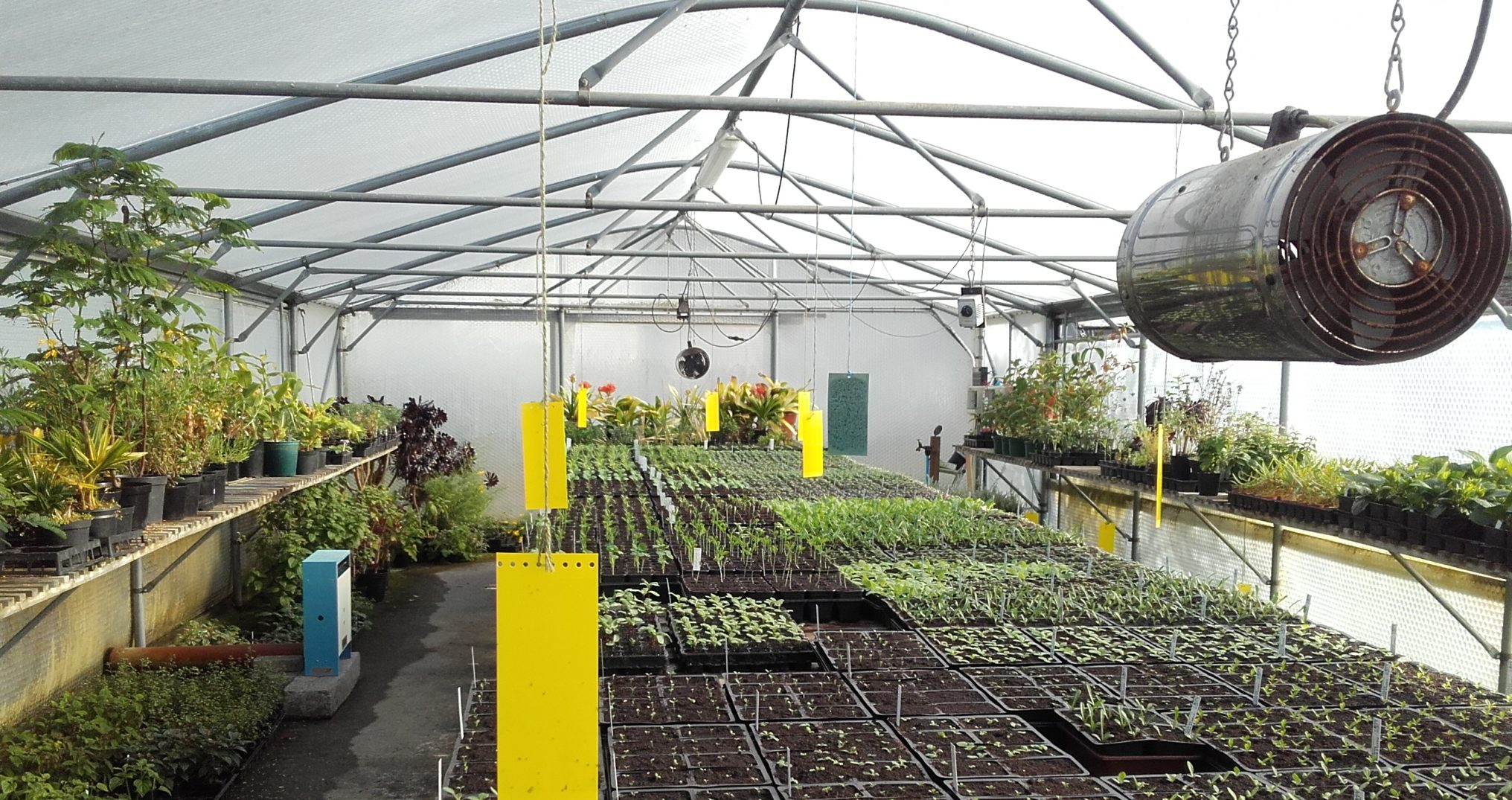 The Plant Centre at Castle Kennedy Gardens offers hundreds of varieties of shrubs and plants including colourful Azaleas and numerous breeds of Rhododendron, many of which were grown here by the 12th Earl of Stair and Head Gardener Robert W. Rye.
It's always a delight to welcome visitors here and share the beauty of the bloomage we help cultivate. In Castle Kennedy Gardens I've a range of Garden Guided Walks throughout the season so do take a look and I hope to see you soon!
---
< Back to News & Social